LIVE ROOM 45 m²
Breathes the ideal rock 'n roll atmosphere so you can work your magic.
MIXING ROOM 24 m²
Patrick Delabie's underground lair.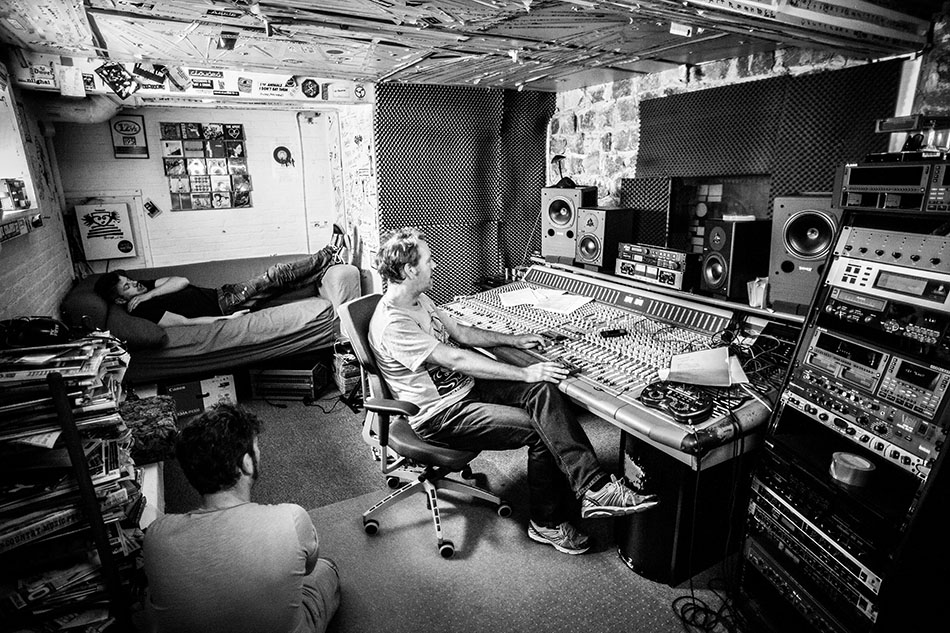 CHILL OUT ROOM 17 m²
Incl. radio, cd-player, tv, dvd, fridge, coffee machine, tea boiler, microwave and loads of cd's, dvd's and magazines.
BATHROOM 7.5 m²
Excellent for natural reverb and ambient micing! And shower.
TOILET 1.5 m²
Excellent for other natural things.
LODGING
Possibility to spend the night if you live over an hour away. Bring your sleepingbag, pillow and toothbrush. Please give notice in advance if you want to stay over.
OUTSIDE
Hotel, restaurant, cafeteria and Belgian beer market at walking distance. Town, supermarkets and more within 5 km. Quiet and green surroundings.